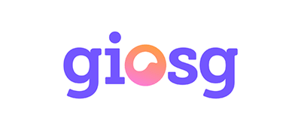 Anna Martyniuk
Product Designer – Product Development
Welcome to the giosg career page where we introduce you to some of our talents! 
Hi Anna! Could you tell us a little bit about yourself to start off? 
Hey, my name is Anna and I am a product designer here in giosg, working on our reporting tools. I particularly enjoy the User Experience (UX) side of my job and also interested in the DesignOps side of things - systemising and organising processes to make everyone's lives easier.
As a product designer in the Reporting Team I am responsible for making sure the reporting platform is easy and pleasing to use, that it has the relevant information for our users. As part of it, I, along with the product manager, are introducing user research practices (interviewing/surveying actual users) to make sure our design decisions are rooted in evidence. I am also working on improving design processes and collaboration with developers by improving existing design systems.
Happy to get to know you! Is this what you wanted to do when you were younger?
When I was little, my "dream job" was changing quite often - I was curious about everything and easily got excited about learning more. For a long time, up until high school, I'd been dreaming of working at CERN as an Astrophysicist. Other "dream jobs" include a psychologist, working in the film industry as an actress or Director of Photography, archeologist and art historian and many more.
And what was the first way you made money?
At university, working for a Student Union as a School Community Organiser. As the name suggests, my job was to improve and maintain the community for the School of Creative Arts, bring people together through organising various social events, remove silos between different creative disciplines and encourage cross-disciplinary collaboration.
That sounds really cool! How did you then find giosg, what caught your attention to apply here?
I actually found this role via LinkedIn, on their job board. The vacancy caught my attention and the more I learned about giosg, the more I wanted to apply. It ticked all the boxes for me - great company values, people, and so much potential and opportunity to make an impact as a designer.
How would you describe giosg?
Giosg does a really good job at sticking to its values - people are so incredibly nice and helpful here. Ever since I started working at, I was pleasantly surprised how genuine and friendly my colleagues are, that they are open-minded and ready to help, If I ask for it.
Okay just to add a random question, if giosg was a candy, what do you think it would be? Why?
Chocolate candy with some pop rocks - chocolate candies are classic - symbolises a healthy, respectful work environment - a foundation for a great culture, if you ask me. Pop rocks add a bit more fun, excitement; friendly and joyful people at giosg.
And finally, what is the best thing about working at giosg? What is the coolest thing you have gotten to do or participate in while working here?
The best thing about working at giosg is probably the teamwork and the feeling of comradery I experience with my colleagues.
I am really excited about introducing Discovery/User research into our processes and I believe it will truly make a difference and help us improve existing products and inform new decisions as well.
Thank you Anna for your answers! I still want to ask you two totally out of context questions! Tell us, what's the best piece of advice that you've been given?
Not exactly a piece of advice, but something I learned in a psychology class: "Most of the time, people are thinking about themselves". Not in a narcissistic way, just their thoughts are consumed by their own wishes, anxieties, plans and concerns (they don't care that you have a small stain on your shirt - they might give it a second's thought before moving on to thinking about what they are going to have for dinner, remembering to go grocery shopping after work etc.) - and for a teenager who was anxious of what people thought of me, this was eye opening and freeing.
That's really true, so nice that you shared that with us! And finally, if you had your own late night talk show, who do you invite as your first guest?
Malala Yousafzai - I would be interested to hear about her views and actions her organisation is taking to bring more opportunities for girls worldwide to receive education.
Thank you so much Anna for your answers!

If you have any further questions to Anna, you can find her on LinkedIn: Anna Martyniuk ✨