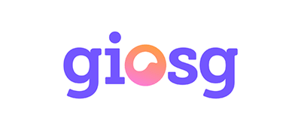 Vertti Purhonen
Head of Inside Sales – Sales
Welcome to the giosg career page where we introduce you to some of our talents! Today we're talking to Vertti, our Head of Inside Sales 👋
Hi! My name is Vertti, I work as Head of Inside Sales at giosg. I've been here for almost five years now, so I would say it's been a fairly long journey with the company already. I'm a husband and father of two. My daughter who is two and a half years old, describes my job as sitting on a workplacechair and I would say that's pretty accurate actually! I love sports, especially playing and watching football. My first job was actually working as an instructor on a football summer camp.
How did you first hear about giosg?
My earliest memory of giosg is from my studies. We had a course where everyone did an internship at a B2B-sales company. Beforehand we got to familiarize ourselves with the partner companies. I remember the presentation that giosg gave even though I ended up at another company to do my internship at that time. I would still say that the collaboration in general has been very fruitful for both students and giosg – at least four people have been hired here from that program in recent years.
Nice to hear! How did you yourself end up at giosg?
Before I joined giosg, I worked in a small company with B2B-sales. I noticed on LinkedIn that giosg was hiring for a Client Manager and jokingly sent a message to my friend who was working here and asked if I should apply. About five minutes later the HR Manager at that time called me and invited me to an interview. I actually didn't get the position at that time, since they chose a guy with 12 years of experience in software sales so I totally understood my loss. About one month later I got a call that they were hiring one more person and wouldn't publicise the ad if I wanted the job. I accepted the position about five years ago and here I still am.
I started at giosg as a Client Manager. My work was in somewhat normal B2B sales tasks I would say, managing my own pipeline all the way from prospecting to finally closing the deal with a customer. After that I acted as team lead to a small group of client managers before taking charge of the SME growth. 
Tell us, how was your first day?
I remember that before my first day, I was really nervous. I previously worked in a firm with around ten people, so this company felt huge. A couple of days before I started I received a postcard from giosg, where the team I would join wished me welcome. I really appreciated that, and my nervousness turned into excitement.
During my first day I took part in giosg's traditional welcome breakfast for new employees. Everyone from the office participated, I thought it was a great way of wishing the new employee a welcome! My first day was also another colleague's last day here and in the afternoon we had a farewell-party with sparkling wine, hugs and speeches. It was nice to see already on the first day how people leaving the company are sent off with excitement to new challenges. 
How would you describe your job to a five-year-old?
I would say that I help others at their job!
What do you actually do?
Well, I think the above mentioned is partly true. I work as Head of Inside Sales here at giosg. I manage a team of about six people that focus on bringing in revenue from SME. The team is located in two countries, Finland and Sweden, and the team members are actually from three different nationalities. My tasks include making sure we hit our quota and that our pipeline is healthy, coaching my team members and cooperating with the marketing team and customer engagement team in different tasks. My most important tasks still are making sure my team has all the ability and knowledge to perform at the highest possible level, developing towards their goals, and that they feel respected and heard internally within the organisation. 
Finally, if you could do anything in the world right now, what would it be?
The best thing in my role at the moment is to see my team members developing, taking ownership of their work and succeeding. I enjoy my work right now, helping others succeed at their job. If you would have asked me what I wanted to do when I was around five or six I would have said that I want to become a whale scientist. I even told my mom that I would take her with me on my expeditions. It's not too late yet for this dream to come true!

Thank you for participating Vertti, happy to get to know you! ⭐️

If you have any additional questions to Vertti about his work or whales even, you can connect with him on LinkedIn here: Vertti Purhonen!