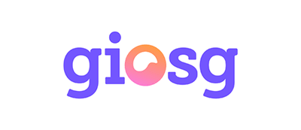 Aleksi Nyyssönen
Software Developer – Product Development
Hi, I'm Aleksi! I started at giosg in August 2017. Before joining giosg I had tried by wings in creating a completely new product with just three other people. I felt that I wanted something a bit more stable and searched for a workplace that would benefit from my Python skills and not be too corporate. I found giosg and it took only three days from my application to signing the contract. That's fast!
When I came to giosg I first joined the data team which managed processing of all the data gathered and provided meaningful reports to our customers. I learned a lot during that time. 
Nowadays I work in the Automation team which responsibilities include Integrations and Chat bot. My main areas of expertise are on the back-end side, but here you get to work with everything software development related from infrastructure and data pipelines to creating user interfaces.
The best things at giosg are the atmosphere and possibility to do many different things. It is really nice that you can come to the office and have a talk with anyone about just anything. The company is not yet that big so you know everyone, but big enough that company does not suffer from start up problems. I have worked with multiple different products in multiple different programming languages and I still keep on learning new things daily. And when I need to, I can work with something familiar in my own comfort zone which is nice as well from time to time.