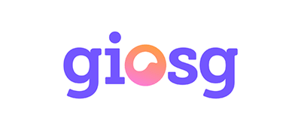 We help our customers improve their website conversions by finding the most suitable digital solutions whatever their challenge may be. We build sales pipelines actively and manage sales processes from start to finish. This includes, identifying new business opportunities, prospecting, booking meetings, meeting potential customers and most importantly closing deals. Together with our Customer Engagement team we make sure that our customers are the most satisfied customers in the industry.

Our team is made of several sales professionals. Many of us enjoy playing floorball on Friday mornings together before work. The team is made up of some pretty interesting characters - take our Partner Manager Teemu for instance, whos a real sports junkie meaning most of us actually know how much he can lift.
Moving on to the important stuff - what makes working at giosg so enjoyable? The fact that we get to meet decision-makers from different companies and industries. In this team, you can learn a lot about business in general and build a valuable network. At giosg there are no limits - if you want to create a completely new sales concept, the stage is yours!
We get the best kicks when the whole team reaches our collective target - that's when we really get to celebrate the success of the company and the people behind it. Our team includes a combination of senior sales consultants and those just starting out.
In addition to hard work, we know how to have some fun. Last May we went sailing with our Country Manager Kalle and sometimes we like to celebrate with a dinner or two...our go-to spot is Saslik. We have many hilarious stories about our sales adventures together, but we won't reveal all just yet.