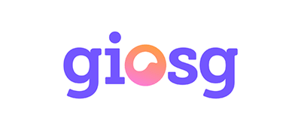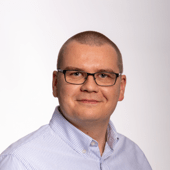 Aaro Alhainen
Development Team Lead – Product Development
Welcome to the giosg career page where we introduce you to some of our talents! Today we're talking to Aaro, one of our  Development Team Leads here at giosg! 👋
Hi Aaro! Could you tell us a bit about yourself?
Hi, my name is Aaro and I'm working as Development Team Lead at giosg. I have extensive experience with different kinds of projects and problems that customers have. In my free time I like to read, watch documentaries, go to the gym, and of course, do some hobby projects. The latest of which is a MagicMirror made with an old laptop screen and a Raspberry Pi.
What did you want to be when you grew up?
When I was a kid I was interested in programming and did some simple games and programs. During high school, I had some mandatory courses regarding law and that was the moment when I "knew" that the law is my thing. A couple of years passed and I was trying to get into the university reading law but after a few surprises and hoops I still ended up reading computer science which is something I haven't regretted for a second since then.
How did you end up at giosg?
I was contacted by giosg and asked if any of the open positions that they had back then would be interesting for me. After some research and discussions, I was eager to jump on board to be giosger😄
The main reasons for why I was interested in giosg were the people, the open and relaxed culture, and that giosg inspires people to learn new things and take responsibility. The fact that I could affect so many peoples lives by working at giosg was so exciting that I simply couldn't pass up the opportunity to work here.
How was your first day at giosg?
On the first day when I started working here we had breakfast with other giosgers. Everyone introduced themselves which I think was super nice. After that I started having different introductions with my upcoming and other teams.
Tell us about the job you're doing here at giosg!
I'm currently working as Development Team Lead which basically means that my job is to keep the wheels turning in my team, plan and divide the work, plan the sprints with the PM and last but not least do some actual product development
What is the coolest thing you have gotten to do or participate in while working at giosg?
That of course depends on what cool means! I can still think of a couple of things that I think are cool to work with at giosg:
The chat: the number of users and how you can make a difference in your work is really interesting in my opinion.
AI hackathons, in the last hackathon in my previous team we made AI to gain some reporting insights which was super cool!
Calls, working with real-time communication technologies have been something intriguing to work with. All the strict "targets" regarding timings and performance are a real challenge!
If you had to delete all but 3 apps from your smartphone, which ones would you keep?
Phone, email, and calendar! I'll take the freedom to pick a fourth one which would of course be the giosg app😉!

Thank you so much Aaro for participating in this interview! 

If you still have some questions for Aaro regarding his work or other stuff, you can find him on Linkedin here: Aaro Alhainen 🚀