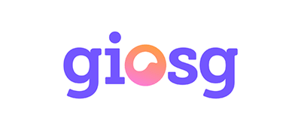 Kimi Tiinus
Product Marketing Manager – Marketing
"I write quite decent movie reviews..." was the competitive edge I was aiming to point out in an interview for a marketing trainee job in summer 2018. The ability to create content was one of the main aspects giosg was looking for in their job ad - and I didn't want to hand out any of my boring university assignments. The first of May celebrations were just about to start at LUT University but what the heck: Just before jumping on my overalls, I applied with a one-minute video. It didn't take just one minute to film it though. Nevertheless, I got a phone call, an interview, and my first ever job in marketing. Hell to the yes! 
As a rookie, I was looking for trainee positions where I could develop myself with real responsibilities and get some support that I would definitely need. I got that from giosg and especially responsibility was something that I and my trainee colleague at the time received. The marketing manager had left just before we started so our marketing department was just us two. There was no other possibilities but to learn and execute. That phase lasted a couple of weeks and then we got ourselves some professional managers to guide us further. As a newbie, I couldn't pick a better way to start with marketing.
From the start, I felt welcomed and the giosg crew, the giosgers, have been nothing but guiding, funny and open for new ideas. I appreciate how open the different teams are and we can always walk to each others' rooms to ask for help, to offer a helping hand, or just to crack an awesome joke.
After summer, I was so lucky to get to continue at giosg as a Marketing Coordinator, and after doing that for over 1,5 years and graduating from my university, I got my shot as a Marketing Manager. Once I did that again for over 1,5 years, I felt that I needed a specific direction. I felt I had tried every task imaginable in marketing, and as I didn't want to remain as a generalist, product marketing was the field that felt the most natural to me. After all, the key part of it was storytelling. Luckily, people put their faith in me again and I started my most recent position as a Product Marketing Manager. 
So a few years have passed and I've grown from a guy who writes movie reviews to a guy who still writes movie reviews but also does some awesome product marketing stuff. 
Talking about career opportunities 🤗

If you want to ask or just talk about my story, movies, football, or product marketing, let's connect on LinkedIn 👋